Kay & Kevin


Thanks to everyone who joined us for our wedding. We had a great time and hope you did too. Also thanks to everyone who sent us pictures. We've put the best into our online photo album.

We were married at the Dining Hall at Bastrop State Park on April 7, 2001. Bastrop is a small town about 30 miles east of Austin.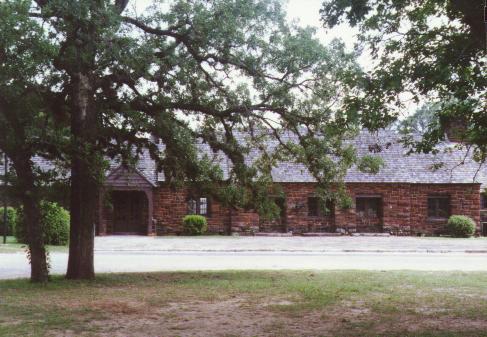 Dining Hall at Bastrop State Park

We rented all the cabins in the park for Friday and Saturday nights. There was a cookout Friday evening at our cabin for early arrivals and local friends. We spent Saturday morning setting things up at the Dining Hall and visiting with guests.

The ceremony was held at 3:30 outside of the dining hall. We were lucky with the weather, as it was a warm sunny day. Our officiant was Chuck Freeman, who did an excellent job. Chuck Pinnell provided classical guitar music for the ceremony.

After the ceremony, the celebration moved to the yard behind the dining hall. Dinner was served under the trees, with wonderful yummy food from Zuzu in Austin. Followed by cake!

Lou and Peter Berryman, a humorous folk duo from Wisconsin, provided additional entertainment. We finished the evening with a dance and resumed living happily ever after.

Several people asked for a playlist of the compilations that we made for the wedding and related festivities.

Go back to our home page or to the wedding photo album...


---

Kevin and Kay / Austin, Texas